The Legacy
Ever since he was a child, Luigi Nocivelli had sought order, balance and harmony in everything he did. He dreamt of leaving his mark and practical teachings to future generations. Besides the Epta industrial group, which represents his "rebirth", Luigi has left behind a legacy related to arts and culture, such as his private collection of literary works, which can now be consulted at the Ugo da Como Foundation in Lonato (Brescia), a Botanical Park, the restoration of the Basilica Minore in Verolanuova, various projects for local communities, the Angelo Nocivelli Foundation, and countless initiatives in support of the FAI (Italian Heritage Fund). These projects were inspired by the core values which guided his life, and had the goal of creating oases of culture and spirituality for all to enjoy. Luigi was a man passionate about beauty and art, but also an entrepreneur who was able to bring together elements of innovation, internationalization and delegation. All these were principles he shared with his children, who to this day continue to undertake a variety of initiatives that ensure their father's legacy lives on.

Luigi Nocivelli, an unforgettable story - Mondadori store
The Nocivelli Library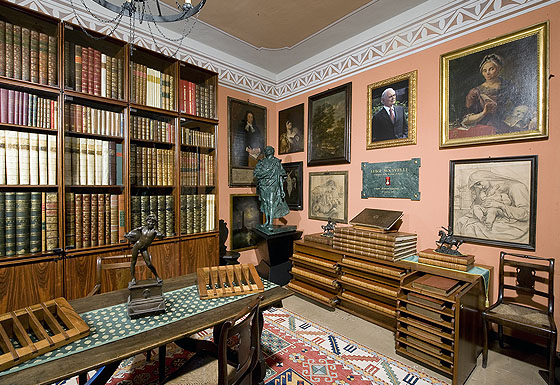 Luigi Nocivelli loved culture and beauty. He had an extensive knowledge of literature and the classics which he was acquainted with thanks to his wife Barbara Zarnetti. One of his favourite books was The Magic Mountain by Thomas Mann. The story of Hans Castorp's introduction to the Swiss sanatorium at Davos influenced his thinking on time and the meaning of life, war, love, ideals and religion. He identified with the young engineer who is the protagonist of the book and, like him, he believed himself to be "favoured by life". In the late eighties he started a collection of books, which soon included some rare pieces. Today, these are available to consult at the Nocivelli Library in the Ugo da Como Foundation in Lonato (Brescia).

Luigi Nocivelli's private collection became one of Italy's largest: the volumes of his collection include the first complete edition of the Treccani Encyclopaedia published in 1929, De re militari by Roberto Valturio and De re aedificatoria by Leon Battista Alberti from the fifteenth century, as well as books dedicated to the discovery of Ancient Egypt, including Les Mémoires sur l'Egypte ancienne et moderne, Voyage d'Egypte et de Nubie and the first edition of Description de l'Egypte. Over the years, Luigi Nocivelli collected over 50 volumes from the sixteenth century, around 30 from the following century and 260 from the eighteenth to the nineteenth centuries, not to mention those from the twentieth century with pieces of outstanding historical value, such as the drawings of the American architect Frank Lloyd Wright.

For more details, visit:
Fondazione Ugo da Como - Biblioteca Nocivelli
The Nocivelli Award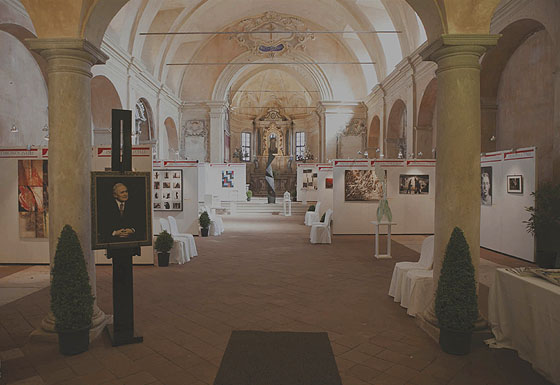 Luigi Nocivelli's love for all things beautiful was indissolubly linked to his quest to strike a balance between aesthetics, creativity and innovation as an entrepreneur and as a man. He always endeavoured to ensure that the products that came out of his factories were practical, eye-cathing and at the cutting edge of technology. The solutions produced by the brands of the Epta Group are a case in point. From the artistic standpoint, the balance Luigi Nocivelli struck manifested itself with a passion for contemporary art: a period of outstanding experimentation involving exploration into new forms of expression. In 2009 Barbara Zarnetti accordingly established the Nocivelli Award in his memory. This contemporary art competition is organised by the Techne Cultural Association, which was set up by the Nocivelli family.

In addition to receiving the support of the Lombardy Region, the Province of Brescia and the Councils of Brescia and Verolanuova, the Association boasts partnerships with major artistic institutions, such as the Santa Giulia Academy of Fine Arts, Brescia's LABA Academy of Fine Arts, the Ugo Da Como Foundation and the Association for Brescian Artists. It also works with a number of galleries throughout Italy.

The competition is held each year and is open to painters, sculptors and photographers of any nationality who work in Italy. The awards are held in September in the Angelo and Lina Nocivelli Municipal Park in Verolanuova, and kick off three exhibitions dedicated to the artists featured in the Nocivelli award.

In April 2019 in Brescia was inaugurated "Non sto più nella pelle" Luisa Turuani exhibition. Luisa Turuani was the Absolute Winner of 2018 edition with her work Trappola per il cielo.

This year the winners will be honoured on 8 September and on that date there will also be the inauguration in Verolanuova of a 2-week exhibition devoted to the 55 finalists. https://www.premionocivelli.it/finalisti-2019

In addition, on 6th December 2019 a collective show devoted to the nine winners of the Premio Nocivelli and the Coppa Luigi will be exhibited in Martinego Palace in Brescia where each artist will present five pieces. The Absolute Winner will have the chance to organise his own show in Brescia in 2020. Moreover, the Absolute Winner and the Coppa Luigi winner will be given the opportunity to present a workshop to the students of the Accademia di Belle Arti di Brescia Santa Giulia and of the LABA in Brescia during the 2019-2020 academic year .
Terms to participate
Works in competition
The Angelo and Lina
Nocivelli Park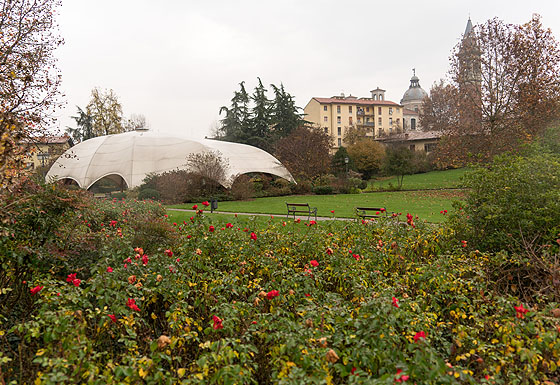 Luigi Nocivelli always endeavoured to give back what he received from his local community, to build a legacy for future generations. He promoted projects for the community and set about renovating important monuments in places he had visited, such as the Basilica Minore in Verolanuova, for which he funded the restoration. In the nineteen eighties he came into contact with the FAI, the Italian Heritage Fund, of which he became a Board Member. He took part in a number of initiatives promoted by the Foundation: it was a commitment that emerged from his desire to help preserve Italy's cultural heritage, and to render it accessible to all. Sustainability is also valuable for the Epta Group, a fact borne out by the many initiatives included in its Corporate Social Responsibility Report.

In the late nineties, these experiences brought together through a major project right in the heart of Verolanuova (Brescia). The work involved regenerating a large area of land in the centre of the small town, which Luigi turned into a public park named after his parents, Angelo and Lina Nocivelli. He handled the project in person by working with former workers of Ocean. He was familiar with the land and was not afraid of manual work, so he set about planting the grounds with over 7,500 shrubs and 125 trees. He also created a greenhouse and an aviary, places of peace and tranquillity which he would enjoy until his last days.
The botanical park was completed with a covered amphitheatre which hosts concerts, debates and meetings all year round. It was here, in 2009, that the awards for the Nocivelli contemporary art competition were held. The competition was created by Luigi's wife Barbara Zarnetti to continue her husband's passion for Italian art and culture.

For more details, visit:
Grandi Giardini Italiani
Parco Nocivelli
Alongside FAI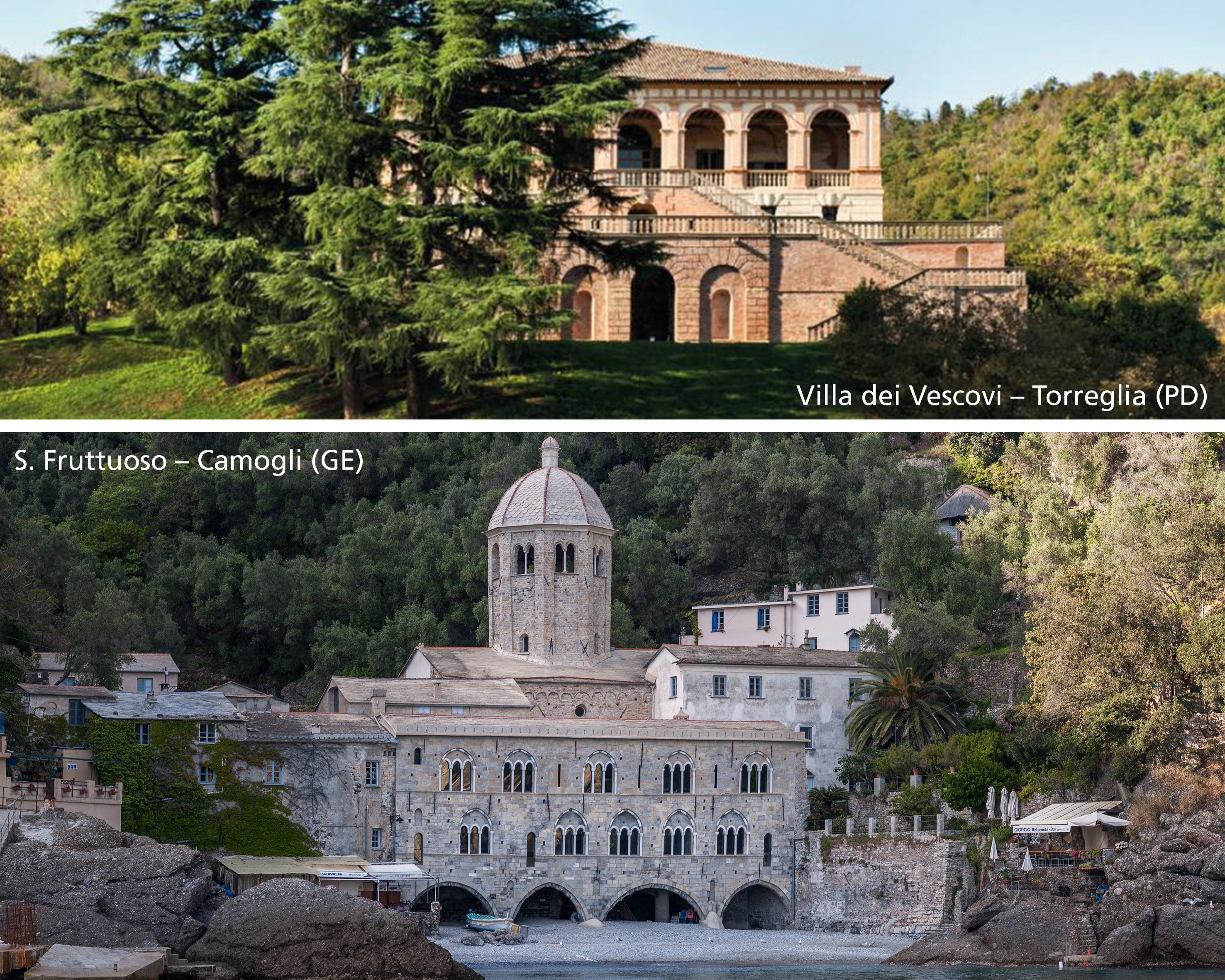 Between 2016 and 2017, in memory of Luigi Nocivelli and to pay tribute to his support for the FAI, his family and the Epta Group contributed towards restoring the façades and portico of the San Fruttuoso Abbey, one of the artistic and architectural assets protected by the Italian Heritage Fund, set in a small bay between Camogli and Portofino. The work was inspired by Luigi's teachings both as a father and an entrepreneur, including the pivotal nature of sustainability, to safeguard and promote cultural and natural assets for the benefit of present and future generations.

The family has also continued the tradition of Nocivelli benches. These were donated to the FAI and set in the Abbey's grounds, affording visitors a moment of peace and tranquillity in a stunning setting. From there, they can admire the radiant beauty of the monumental complex dear to the businessman's heart. These benches offer an opportunity for inner reflection, to stimulate thought on the key values that inspired the life of Luigi Nocivelli, which are engraved on the benches.

In the same spirit, the family and the Epta Group have adhered to the 2018-2020 three-year plan of Villa dei Vescovi, a refined early sixteenth-century palace, which, nestled in the landscape of the Euganean Hills, creates a harmonious fusion between nature, art and architecture. A new collaboration that contributes to preserving our country's cultural heritage and arises from a desire to strengthen the ties with local areas, where the Group has been present historically with its production sites of Limana in Belluno Province and Solesino in Padua Province.

This year Epta took part in the 23rd edition of the National Conference of Delegates and Volunteers organised by FAI , the Italian Environmental Fund, and entitled Alp project – Italy above 1000 metres. Teatro Grande of Brescia staged the event , which intended to explore cultural themes and to plan the roadmap to follow for 2019.

For more details, visit:
THE INITIATIVES OF THE EPTA GROUP ALONGSIDE FAI
Abbazia di San Fruttuoso verso il futuro
The Angelo Nocivelli
Foundation
A philanthropist and entrepreneur, Luigi Nocivelli combined initiatives to enhance the local area with virtuous projects to promote the wellbeing of the community. He played an active role in the Angelo Nocivelli Foundation, established in 1998 with his brother Gianfranco, and now guided by Marta Nocivelli, who is the current Chairman of the Foundation. His daughters Maddalena and Mariaserena are now also involved in this legacy, to promote biomedical research for human genetic diseases, focusing on etiology and potential risk factors. To do so, the Foundation finances the Research Centre "Angelo Nocivelli Institute of Molecular Medicine." Established in 1998, it has enabled the city of Brescia, its university and its civil hospital to rely on a cutting-edge facility. Built on a foundation of innovation, the centre has become a centre of excellence, attracting scientists of international standing who are passionate about helping build a brighter future for children.
In the industrial realm, research focuses on technology, thus manufacturing companies can only reach limited results. A Foundation dedicated to research in the field of medicine, on the other hand, never ends: this is the common denominator behind all the work promoted by the Nocivelli Family.
Laboratorio del Freddo Luigi Nocivelli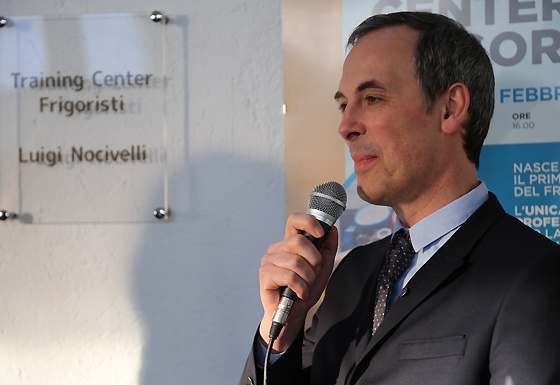 On 8 February 2019 , in Magenta, near Milan the Training Center for Refrigeration Experts, the first school laboratory for refrigeration in Italy, was inaugurated. It has been named after Luigi Nocivelli that distinguished by his inquiring mind and firm belief in the importance of proper training.

This is the only professional school in Italy to train future refrigeration technicians according to UNI EN 13313 and the first school in Europe in which an entire small store has been set up equipped with innovative transcritical CO2 technology, made available by Epta.

The Training Center, the fruit of investments and donations has been set up by the professional institute ASLAM together with the Assocold and Assofrigoristi associations to satisfy the growing need in the market for skilled experts, and to manage new natural refrigerants, which are the solutions of the future.

The laboratory will also hold skills updating courses for professionals.


From Father to Son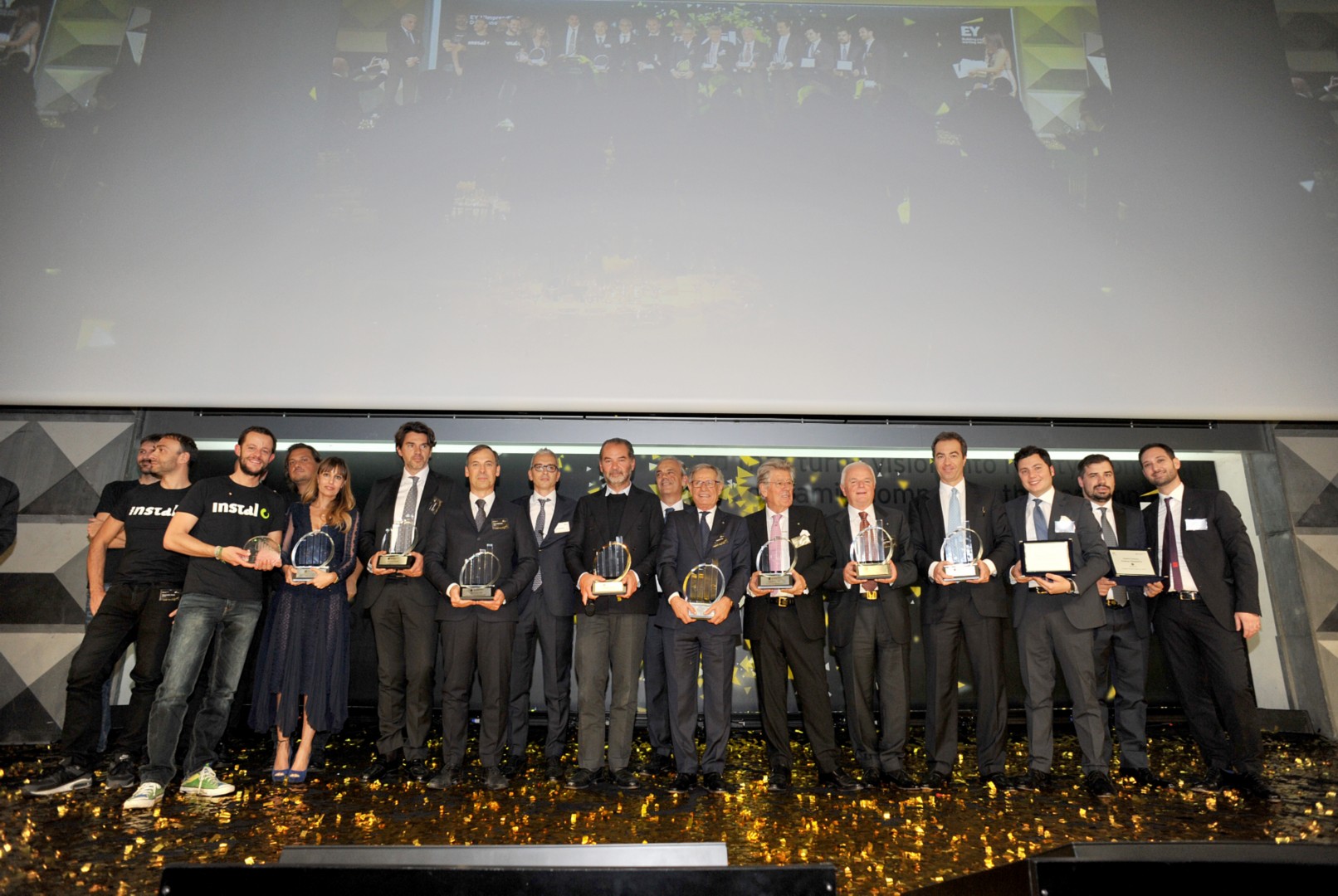 Planning knowing how to handover, and seizing opportunities offered by the market by focusing on innovation and top-quality products. These are the principles that Luigi Nocivelli taught to the next generation as an entrepreneur. These are the principles that have always guided the work of his son Marco, the current Chairman and Managing Director of the Epta Group.

These values have brought prestigious awards to Marco Nocivelli, who in late 2017 won the XXI edition of the EY Entrepreneur of the Year Award® in the Family Business category and participated in June 2018 as the Italian winner at EY World Entrepreneur of the Year ™ 2018, and who already in the 2015 edition had received the prestigious "From Father to Son – a taste for doing business" award in the "Internationalisation" category.

Marco Nocivelli, President and Chief Executive Officer of the Epta Group, said: "Those awards are a major accomplishment for the family and for the company, and they attest to the commitment of every single person that has contributed towards the success of our company over the years." He continued: "I want to share those acknowledgements with all our teammates, who have worked with us to transform Epta into what it is today: the image and symbol of the wealth of the land and the "get-up-and-go" that characterizes Italy. Our real success is the ability to count on our valued collaborators."

For further information about the EY Entrepreneur of the year Award® (Interview in Italian):
Video intervista rilasciata da Marco Nocivelli ai microfoni di Affari Italiani
For further information about the "Father to Son" Award (Interview in Italian):
Video intervista rilasciata da Marco Nocivelli ai microfoni di CLASS CNBC